Pomme du Limousin
France's only PDO for an apple awarded to the Golden Delicious variety
This star needs no introduction. The only apple in France to have PDO status, a badge it has been wearing with pride for almost 30 years.
The Golden Delicious, which is of American origin, was introduced to the Limousin region by Guy Chauffaille in 1945. A few years later, André Michon followed suit.
This variety develops its full potential in our high-altitude area: a golden skin that develops a bright pink blush in the sun, a perfect balance of sweetness and acidity, and remarkable conservation qualities. Being naturally crisp (under the effects of the soil), it can be stored until the end of August without losing any of its flavour and without requiring any post-harvest treatment.
For chefs, it is an endless source of inspiration for both sweet and savoury culinary delights.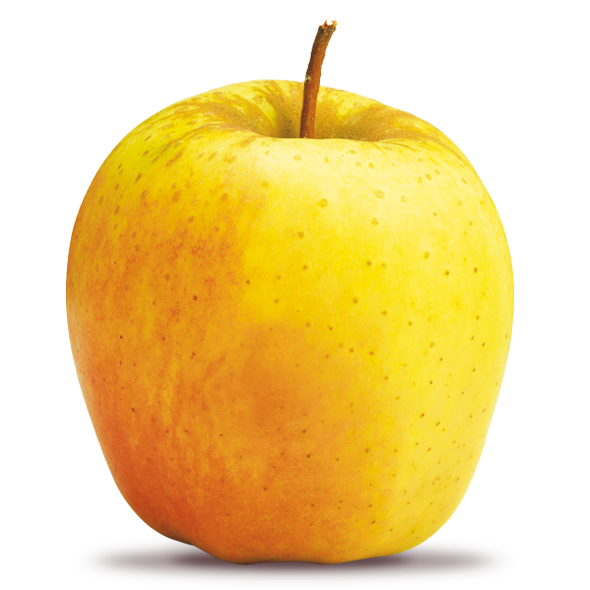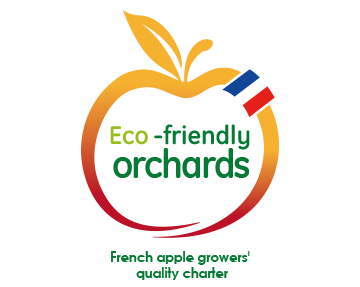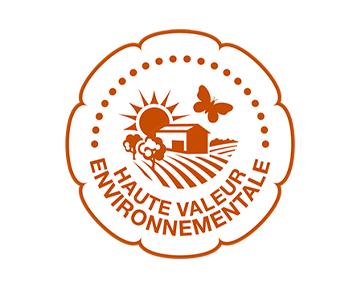 Evelina®
Its flavour, like its colour,
is full of intensity.
Evelina® corresponds to variety ROHO 3615, a coloured variation of PINOVA (cross between Clivia and Golden Delicious). This intense red bicoloured apple is perfectly suited to high-altitude growing regions.
Sweet and pungent, it is both juicy and crisp, modern and authentic. This is a very honest apple, naturally turning deep red when fully ripe.
This scab-resistant species also offers regular production.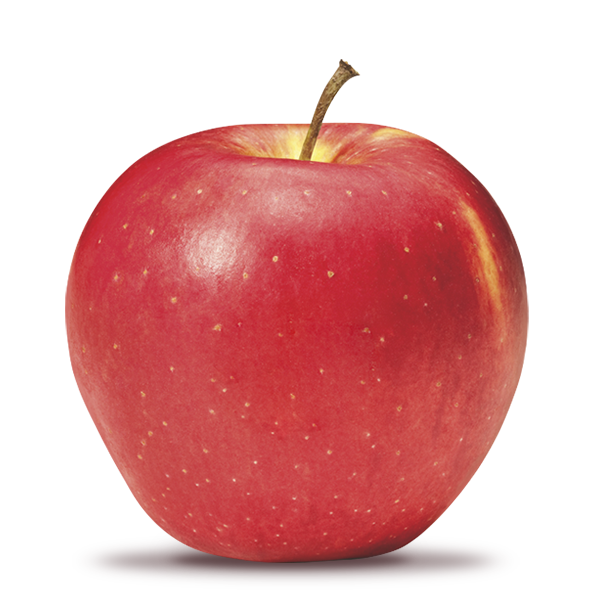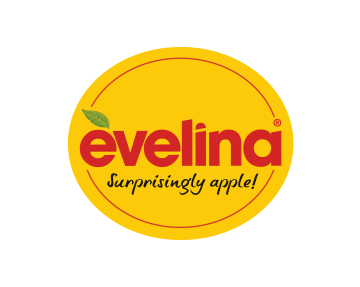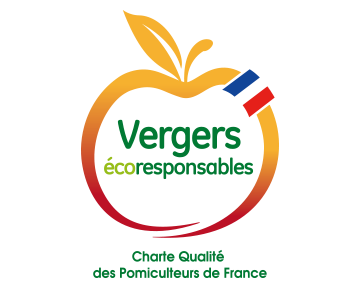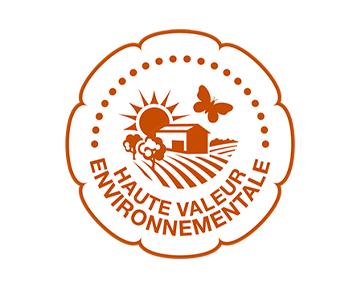 You can also enjoy the powerful aroma and sweet/acid balance of our Evelina® apples in this unsweetened 100% pure juice.
Rubis Gold®
A crunchy, juicy flavour bomb.
Developed from Delblush and Rubinstep, Rubis Gold® is a true delight for the palate.
With its deliciously juicy, crunchy flesh, yellow colour and slight orangey blush, it combines flavour with visual appeal, delighting everyone with its "pop" on the palate.
The Limousin soil reveals all of its sweet/tangy balance, making it perfect for all occasions: delicious eaten fresh and easy to cook with!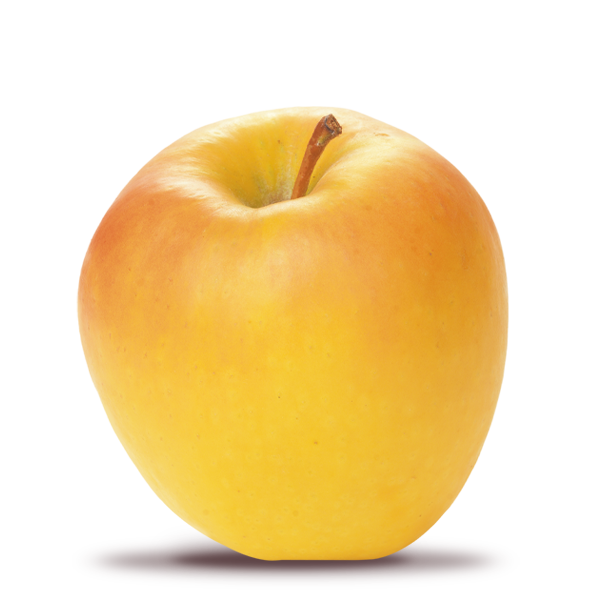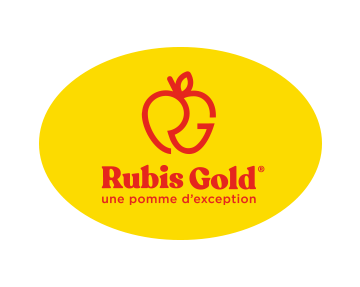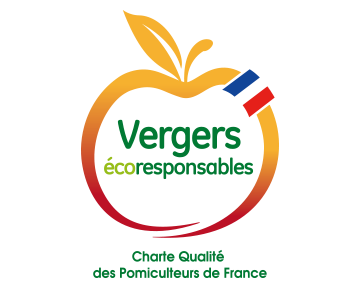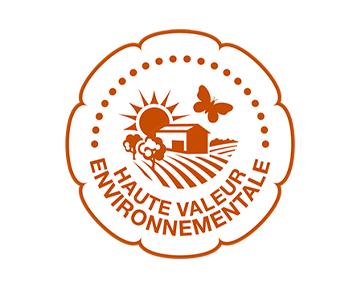 In figures
24 ha planted (2022 harvest)
2027 tonnage forecasts: 4,300 tons
Find out more: www.opal-apple.com
Dolce Vita®
Enjoyed by both consumers and producers.
A cross between Fuji and Cripps Pink, Gradisca is a red club variety, adapted to the high-altitude areas to develop optimal colouring (70/80%).
No post-harvest treatment required: its conservation properties are exceptional. The preservation of its texture and flavour over time are astonishing.
On the palate, it is sweet, crisp and juicy; a good balance between sweetness and acidity, with a subtle hint of fruity and floral aromas.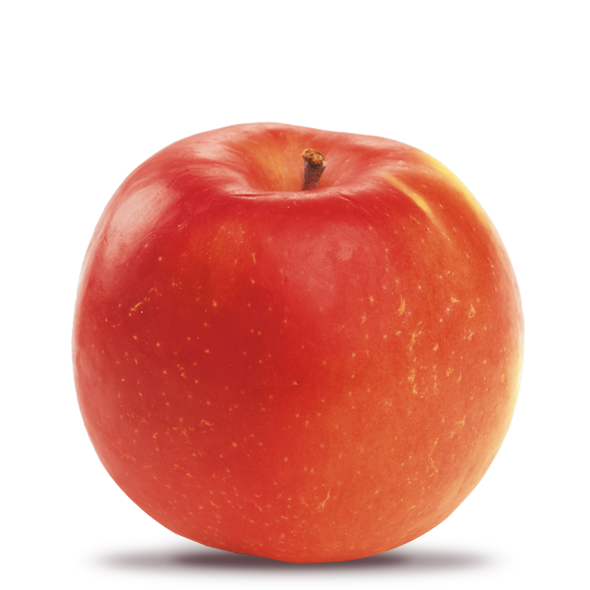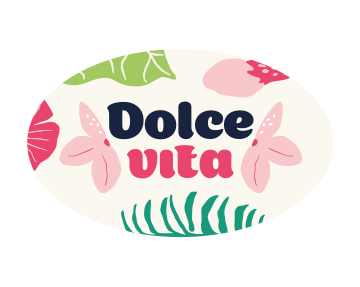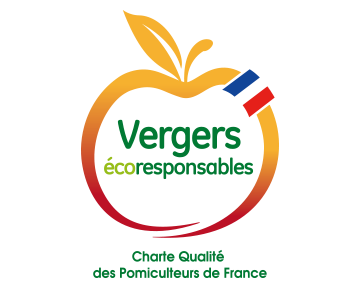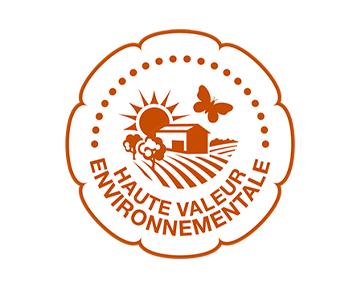 In figures
27 ha planted, 40 ha in 2025
2027 tonnage forecasts: 1,500 tons
Organic Opal®
Beautiful organic Limousin.
Scab-resistant Opal® has good potential for conservation, enhanced by heat treatment.
It preserves its texture and all of its flavour qualities over time.
Aromatic, juicy and sweet, this apple is both rustic and modern, a perfect match for the demands of today's market.
The Alliance farmers have selected it is a diversification product suited to the altitude of the Limousin area, where it is cultivated exclusively according to organic methods.
As a single-variety pure fruit juice, it is simply delicious.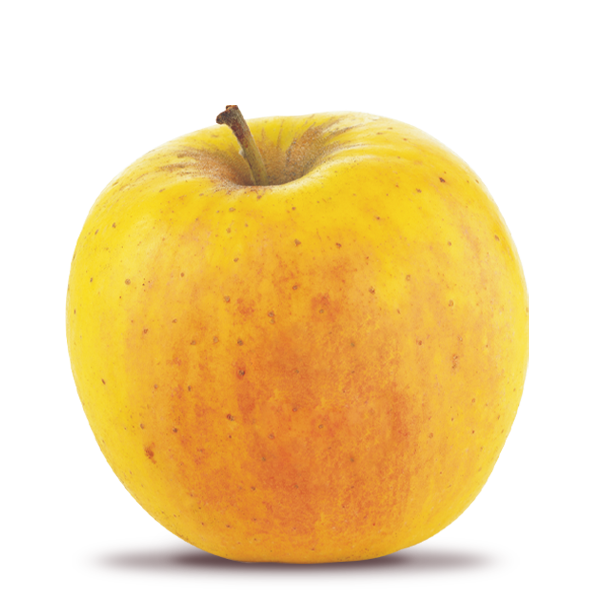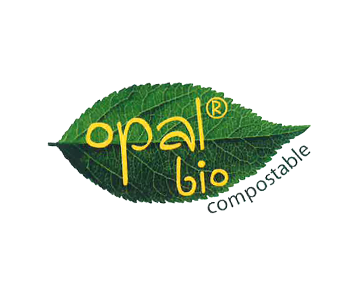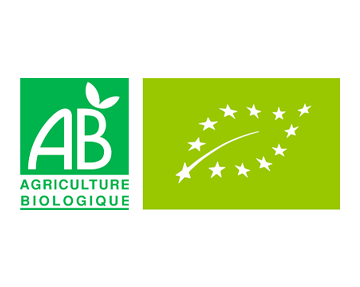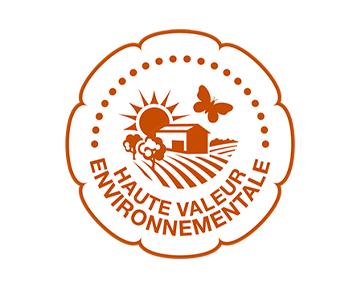 In figures
22 ha planted, 40 ha in 2025
2027 tonnage forecasts: 1,000 tons
Find out more: www.opal-apple.com
Our highly aromatic 100% pure Organic Opal® juice contains no added sugar. Truly delicious to be enjoyed by all!
Organic Mandy®
Nowadays, rustic is the new modern.
Mandy® is a bicoloured red-on-cream apple, an INRA hybrid (creator of the Novadi variety).
The second flagship variety of the Alliance added to our organic range is local French apple, enhanced by the Limousin soil and our expertise.
Cultivated since 2018, it is smooth without russet and, taste-wise, it is crisp, sweet, firm and juicy.
High flavour potential: an aromatic, slightly tart but still sweet apple.
Scab-resistant without post-harvest treatment.
Excellent potential for preserving its flavour and texture after the harvest, insensitive to conservation diseases and bitter pit.
An organic apple to be enjoyed all year round.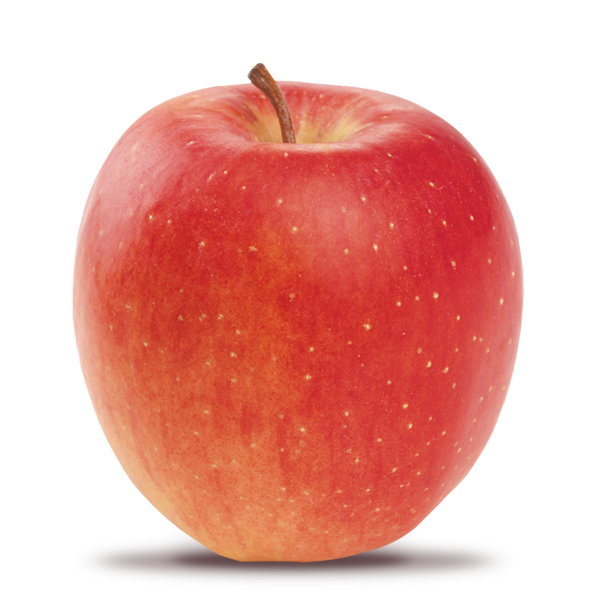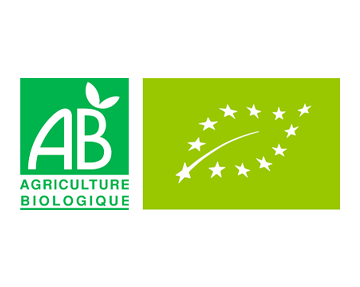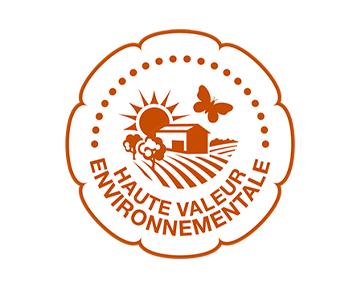 In figures
22 ha planted, 40 ha in 2025
2027 tonnage forecasts: 1,000 tons